PSAT Crash Course
Cornerstone Academic will be holding a PSAT Crash Course to prepare students for the October administration of the PSAT. The course will familiarize students with the different types of questions on the PSAT and the structure of the exam through rigorous practice and a thorough review of strategies. The fee for the crash course is $49 and includes all materials.
Enroll Now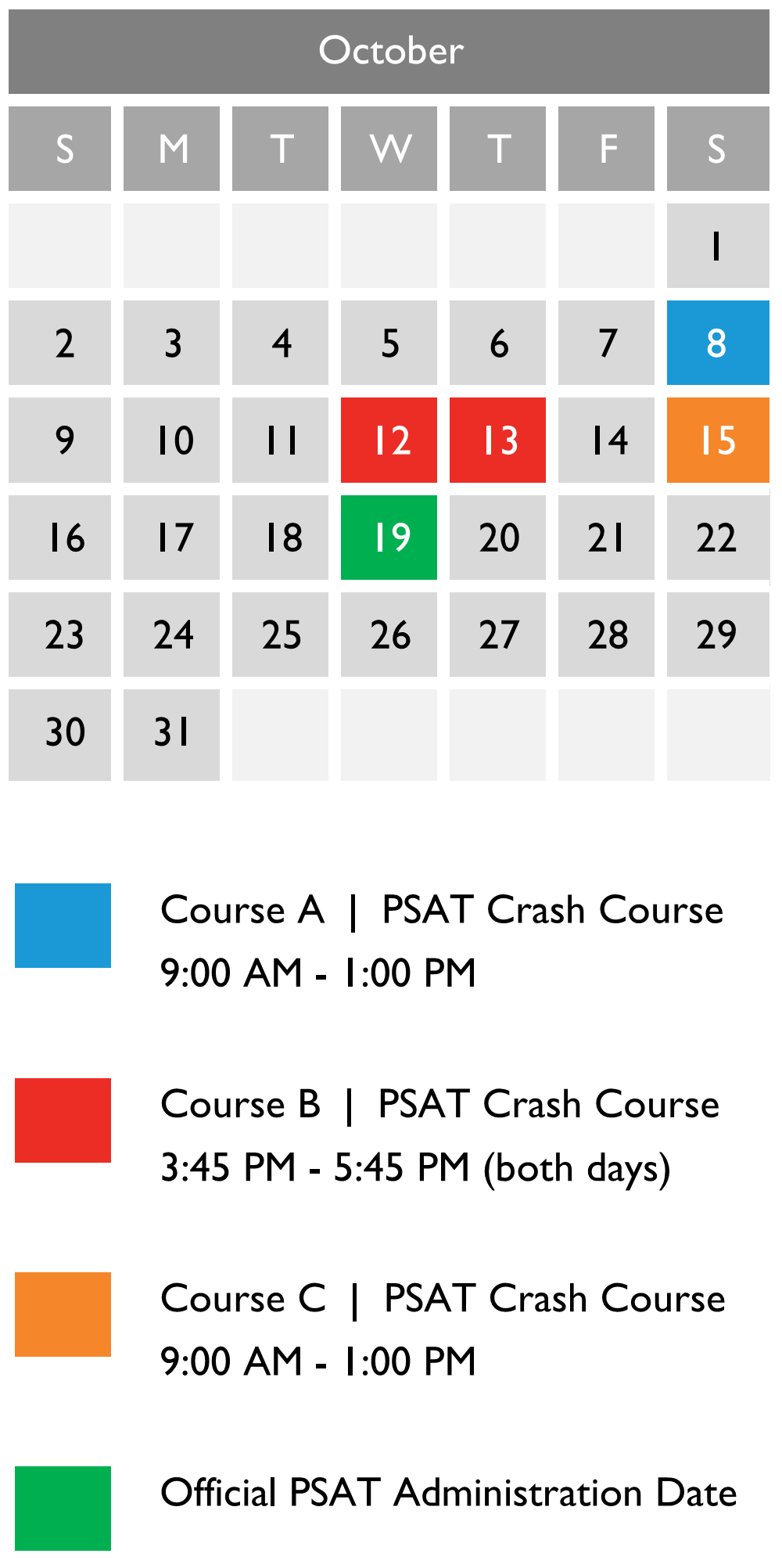 Who Can Take the PSAT Crash Course?
All students are welcome to take the PSAT Crash Course, regardless of their school of attendance.
Crash Course Structure
We will be covering material from the:
Reading Test,
Writing and Language Test, and
Math Test.
Additionally, students will become familiar with the structure and format of the PSAT and learn effective test-taking strategies to help them maximize their score. All academic materials will be provided. Students must bring a pencil and a calculator!
Course Dates
Students will choose to attend ONE of the courses listed below. All courses will cover the same material. Please select the course that best fits your schedule. You only have to attend one course.
Course A  |  10/08/2016  |  Chattahoochee HS G125  |  9 AM – 1 PM (CLOSED)
Course B  |  10/12/2016 & 10/13/2016  |  Chattahoochee HS  G125  |  3:45 – 5:45 PM (both days)
Course C  |  10/15/2016  |  Chattahoochee HS G125  |  9 AM – 1 PM
Courses A, B, and C have been closed to registration.
PSAT Crash Course Registration