Take a Free Practice Exam
Know where you stand before taking an official administration.
93% of students that take one of our Free Practice Exams say that it increases their comfort-level and familiarity with the exam.
Points of Additional Score Improvement
Students that take a Free Practice Exam with us see an additional 22 point improvement on top of the 147 point average score improvement on the New SAT.
Students Completing a Free Practice Exam
We are proud to have administered 22,324 Free Practice Exams since we started in 2007.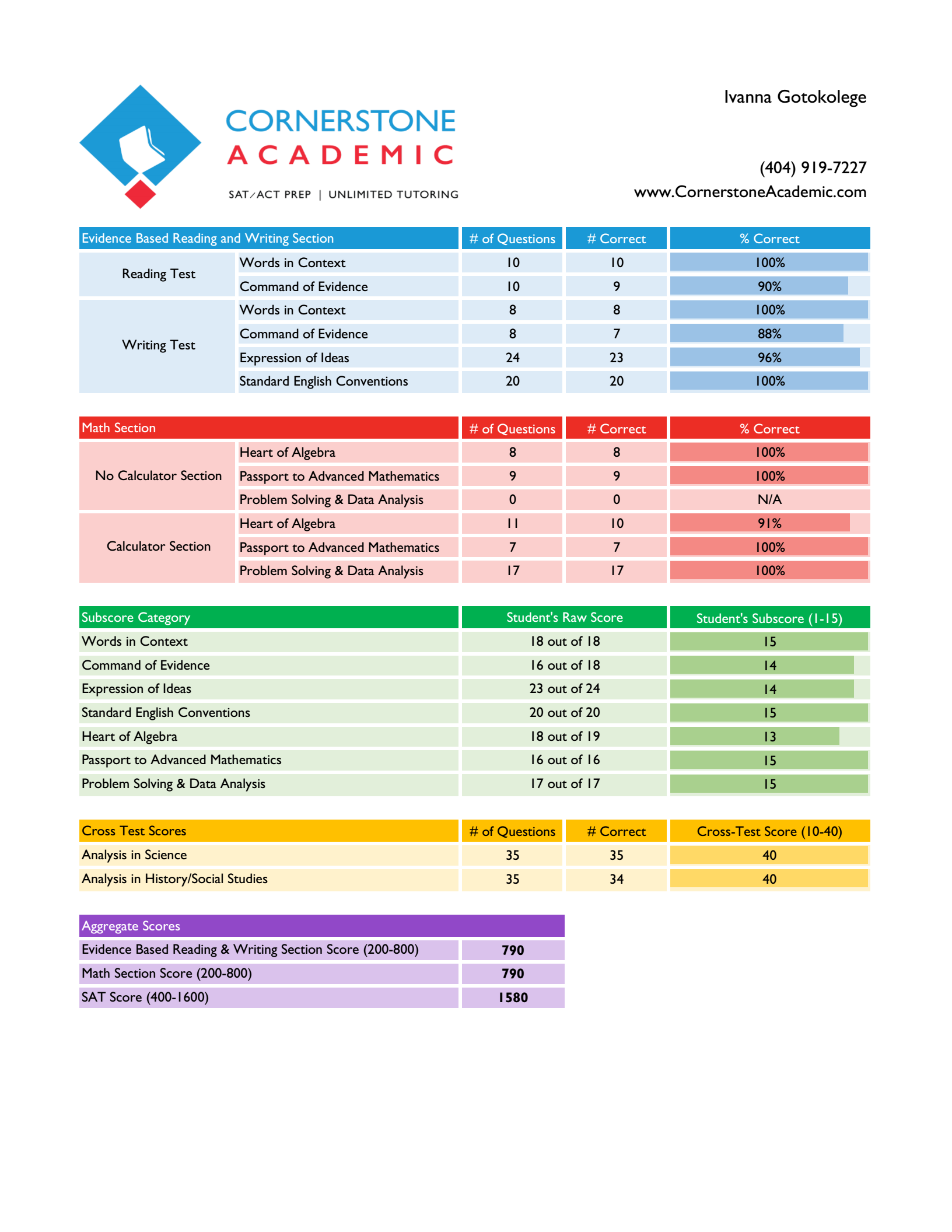 Get Detailed Score Reports
Students that participate in the Free Practice Exam and attend the subsequent Score Night will receive a detailed score report that outlines their strengths and weaknesses for each item on the exam.
Additionally, we will be disseminating information about college matriculation, SAT/ACT test preparation, etc. Parents and students will also have an opportunity to speak with an instructor if there are any specific questions.