Summer Booster Courses
Part of the Unlimited Tutoring Program
Cornerstone Academic's Summer Booster Courses help students get a head start on fall semester classes! Our classes are designed to minimize summer learning loss and put students on the fast-track to fall academic preparation.
Register Now
Locations and Schedules
Summer Booster Courses and Unlimited Tutoring will be held from 06/04/2018 to 08/03/2018 according to the schedule shown below. We will be closed during the week of July 4, 2018, in observance of Independence Day. All classes and programs will resume on Monday, July 9, 2018. See details below for our different locations.
Alpharetta Center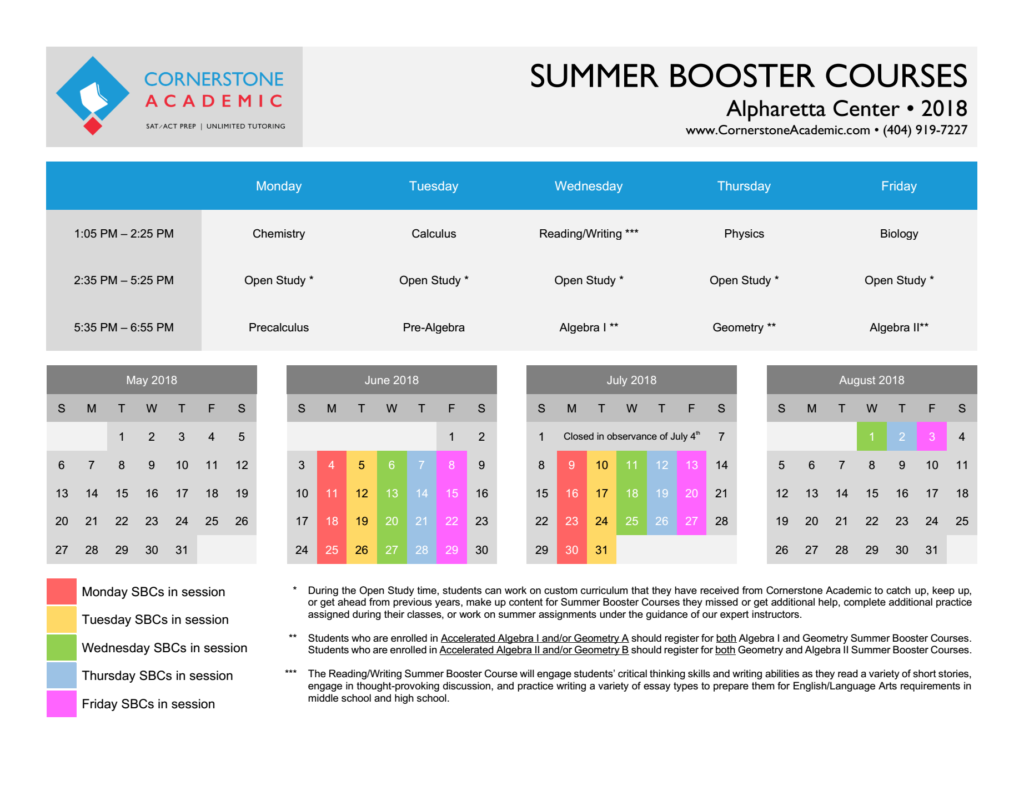 Register Now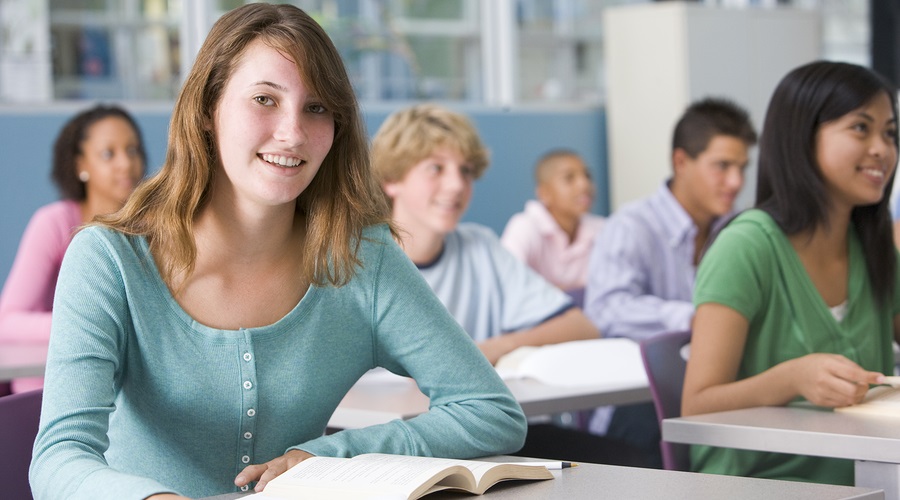 Course Structure and Duration
Summer Booster Courses will be held from June 4, 2018, to August 3, 2018. The courses will meet once a week according to each Center's schedule (see above). Make-up classes will not be held; however, students will be given all the materials needed to complete the course so they can review the materials from missed classes during Open Study or at home. If a student misses a day, he/she may make it up in the same week at another center.
The courses will introduce and teach course fundamentals, concepts, and problem-solving skills needed for success in the fall semester. Students will be given additional materials to reinforce concepts that were covered formally in the course. All books and materials are included.
"Research demonstrates that all students experience significant learning losses in procedural and factual knowledge during the summer months."
APPAM Research Conference
During the summer months, students lose knowledge and skills in the areas of math, science, and reading amounting to approximately 2 months of grade-level equivalency. Cornerstone Academic has designed Summer Booster Courses to give students exposure to the first six to nine weeks of instruction enabling them to start fall semester ahead of their peers while also preventing summer learning loss!